Picked up the Mopar overlay from Steve White Motors off of ebay $9.95, it is actually for a Challenger push button start, but it fits perfect on the climate control button as you can see. I didn't pay attention when I bought it, and thought it would fit the Charger, but it is too big, it is almost 1.5 inches wide, and the Chargers start button is only 1 inch wide, but it worked out good for the climate control button, note, this probably will not work for those with the auto climate control, seeing the middle button is split in 2, but you can always use the soft touch controls if you so choose to do this easy mod. Plus, it will always peel off it you want to remove it!
Also, got this nice little plate to put inside the middle storage tray, it comes with some 3m double sided tape to hold it in place and I think it reflects nicely from the ambient lighting, only $13.79 on ebay from Diode dynamics
NO FLASH, just my overhead blue LED's on.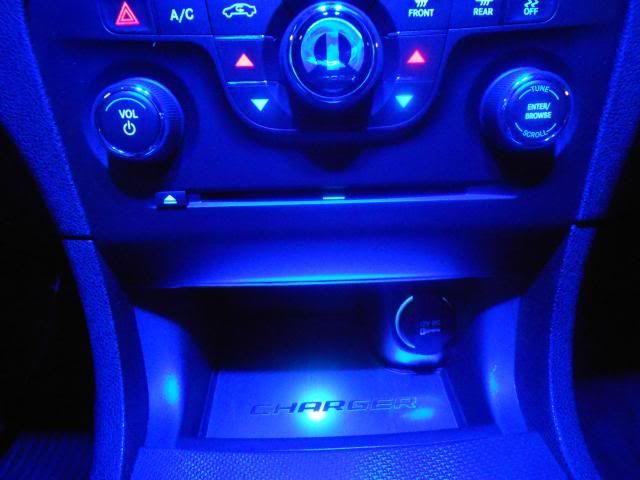 AND, with the flash on