So as many of you know, I was having a few fitment problems with my cuda hood. I finally got some time to jack with it and it is starting to look alot better. Thanks everyone at VFN for a great product, I went to a local M&G yesterday, and most of the people there run the truefiber srt hoods. They were really impressed at the aggressive look and beauty of my cuda hood.
Here is a before pic of my hood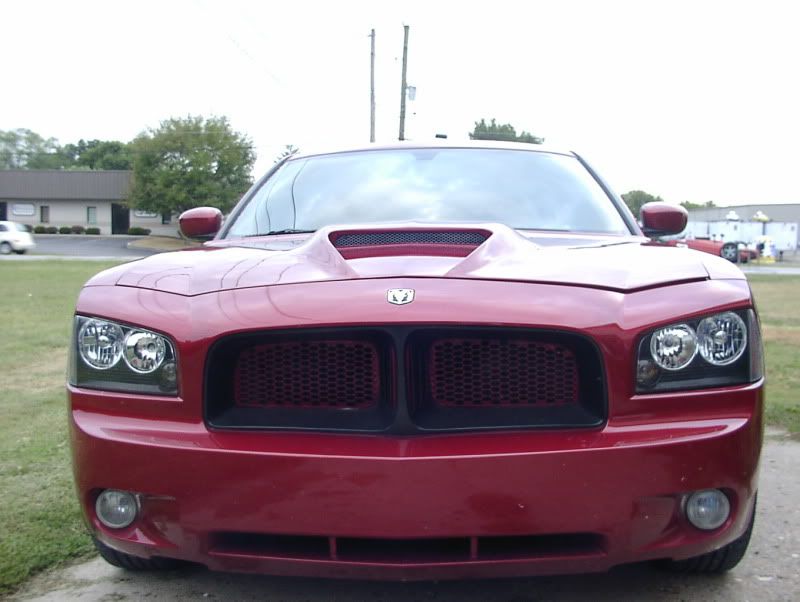 Not liking the way my painter did my grills( i would have rather them stay stainless) he painted them bright silver which I think he just left them primered. I went to the local autoparts store and got some brilliant black and taped off everything and sprayed them myself. home you enjoy.