when i woke up yesterday i got in my car and turned it on and the exhaust sound just wasn't doing it for me anymore so i drove over to my local exhaust shop (Joes Muffler) and told him to make me a custom X-Pipe and delete the resonator.
This morning i got a call at 8 AM from joe telling me my Part has come in, I was very surprised and happy at how Fast he made it anyways I'm finally happy with the sound and I'm feeling A lot of the Low end power and a Deeper roar well anyways here are some pics i took cause i know everyone on the Z loves pictures (I know I do
)
Here's a pic of the FRESH X-Pipe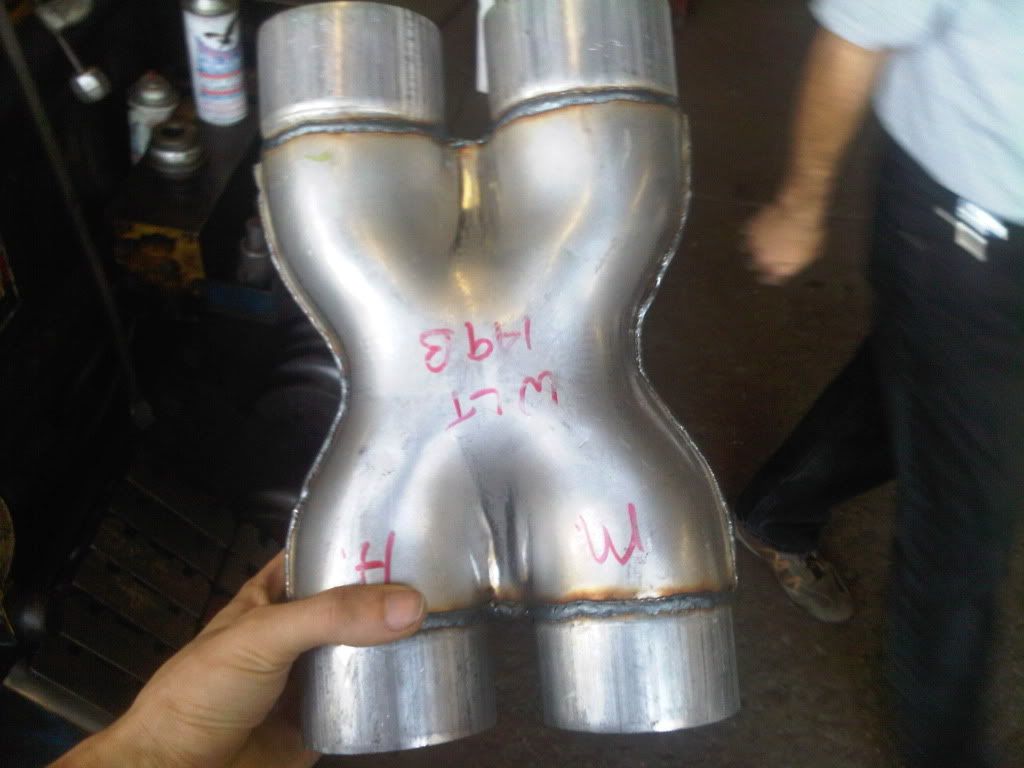 And finally he chopped it off
Adjusting the pipes
And finally welding!!
My 6.1 has smoke coming out of the exhaust :gy: