Discussion Starter
•
#1
•
first off is my Limited oem wheels these are the the 17" plastic chrome ones from the factory. the faces are in good shape but each rim has a little rash on the outside of the rim near the tire. They come with goodyear integritys. I would say you can put them on and drive around for a while they have no issues however the tires have very little tread left so i would advise swapping them if you buy them, soon. They come with all 4 caps in good shape with some scratches. Reason I am selling I did a brake swap and can no longer fit them. $300 local or approx $500 shipped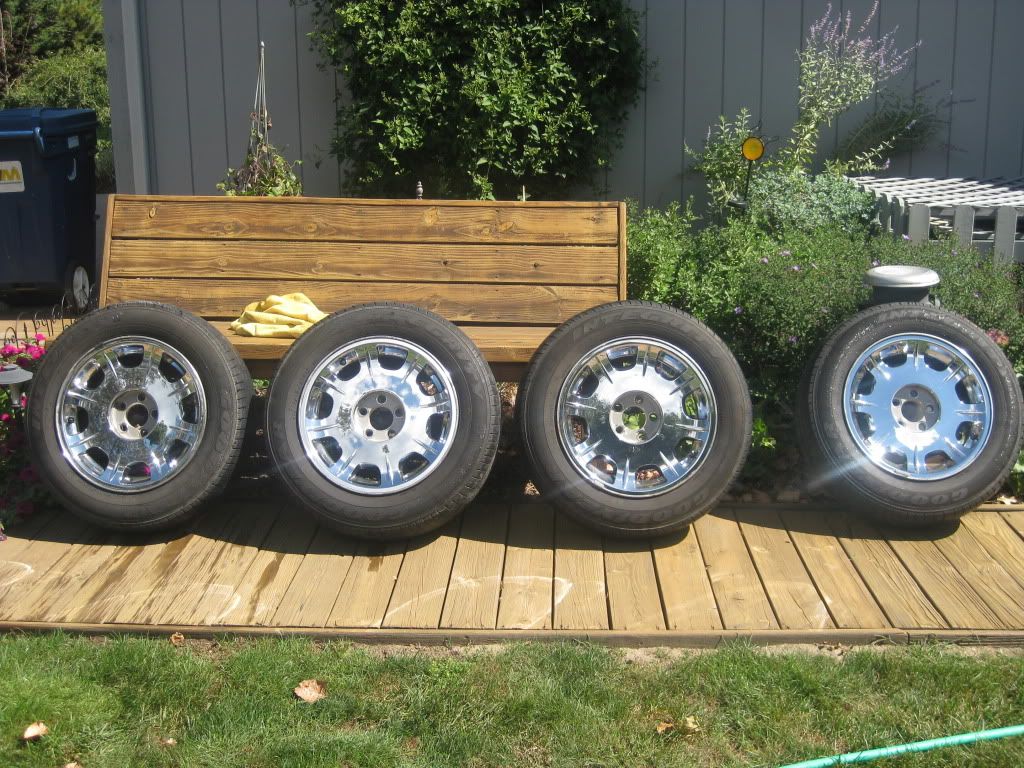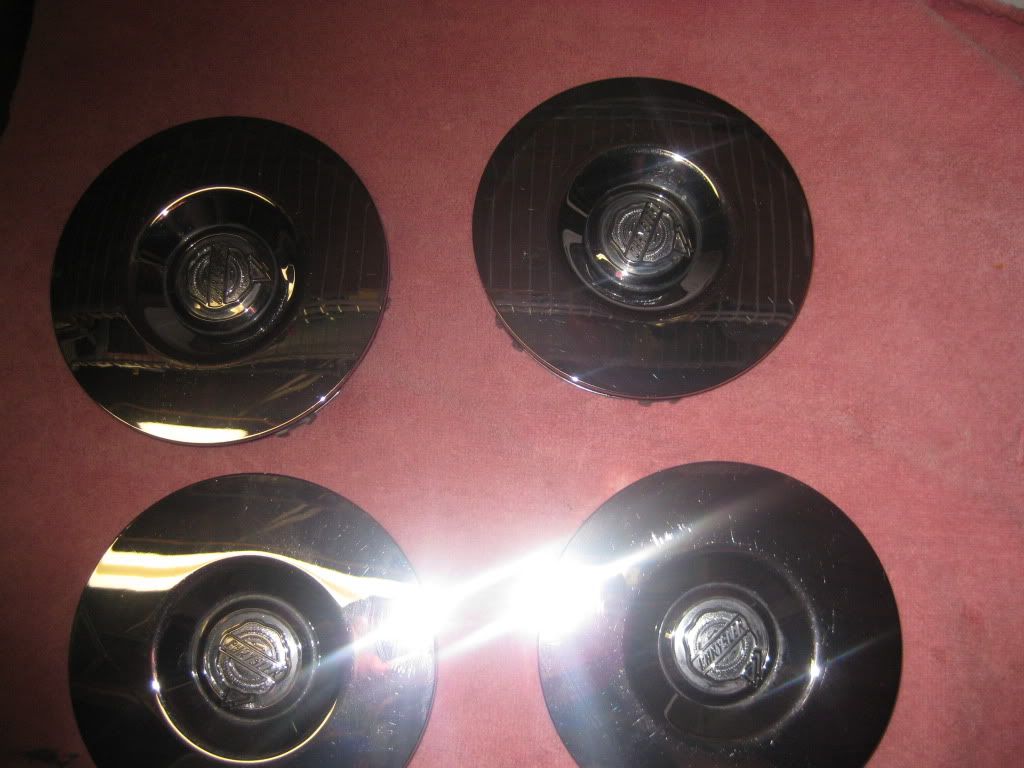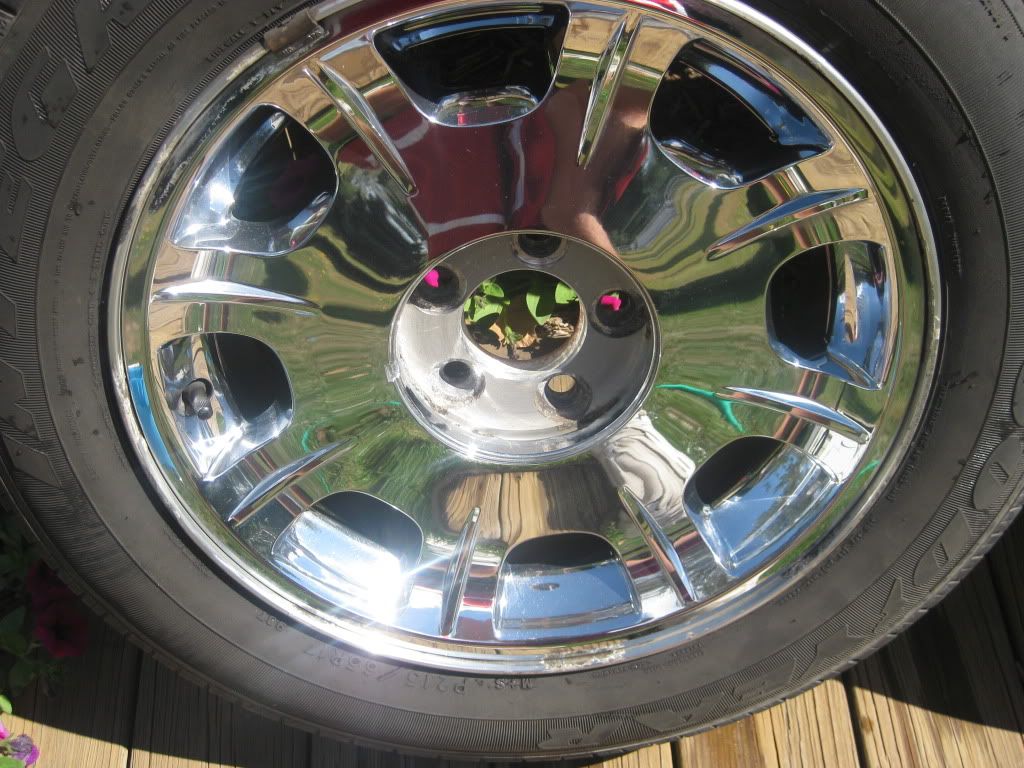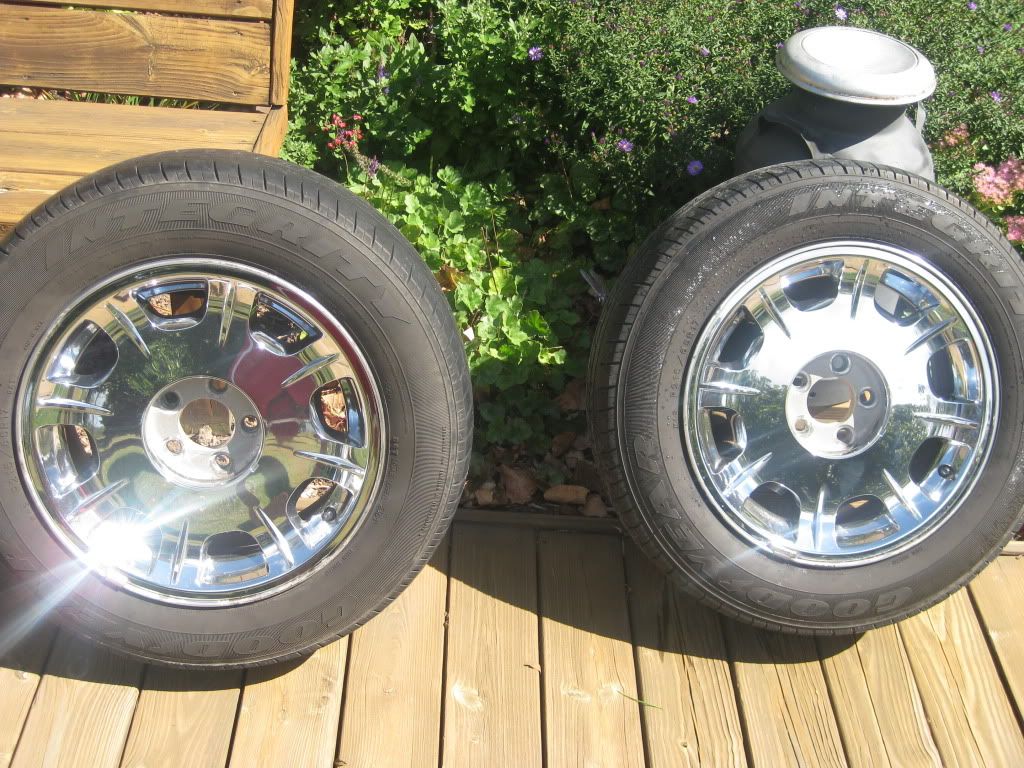 Next on my list is my old monitors. These are actually very good cool monitors they are dual dvd meaning each monitor has a built in dvd player, and the brain has inputs and outputs so you can watch whats up front or wire them so the front can watch whats in back. I am selling these because i recently upgraded to a newer model. These ones are the vizualogic a-1000's which retailed for over $1600 when they were selling.
Now the fine print
, the monitors are in great shape no scratches and work flawless, but the buyer is going to need aftermarket headrests or get creative with there stock headrests because they are top load dvd, so they open up so you can put a dvd in. I called a lady and have her info at vizualogic and to get a new pair of headrests in the factory color (they actually ask your cars info to properly match the interior code) it will cost $175 for the pair this includes the ratcheting headrest assembly so you can change the viewing angle by tilting the headrest, it also includes the wires that are needed that feed through the posts and connect to the mating wire on the monitor.
Lastly there is a plastic hook and a latch that is needed to open the monitor and close it in the bezel which latches it and pops it open and the latch keeps it from opening too far... I know a completely new bezel is $10 bucks so the little hook and latch might be less or you may choose to just buy a whole new bezel. The new headrests may come with the bezels IDK, I used the old headrests and bought adapters hence why i am not selling my headrests.
Vizualogic a-1000 includes
two 7" monitors each with built in head rests
the brain or a/v box for these to work
2- 2-channel ir headphones to listen to the audio wirelessly.
looking for $275 for the monitors and parts. so for $450 after you get the headrest you will have a very nice headrest setup. if you're local i will help install it as its pretty easy for me.
first picture is the hook that one monitor has the other does but $10 or less gets a new one direct from vizualogic.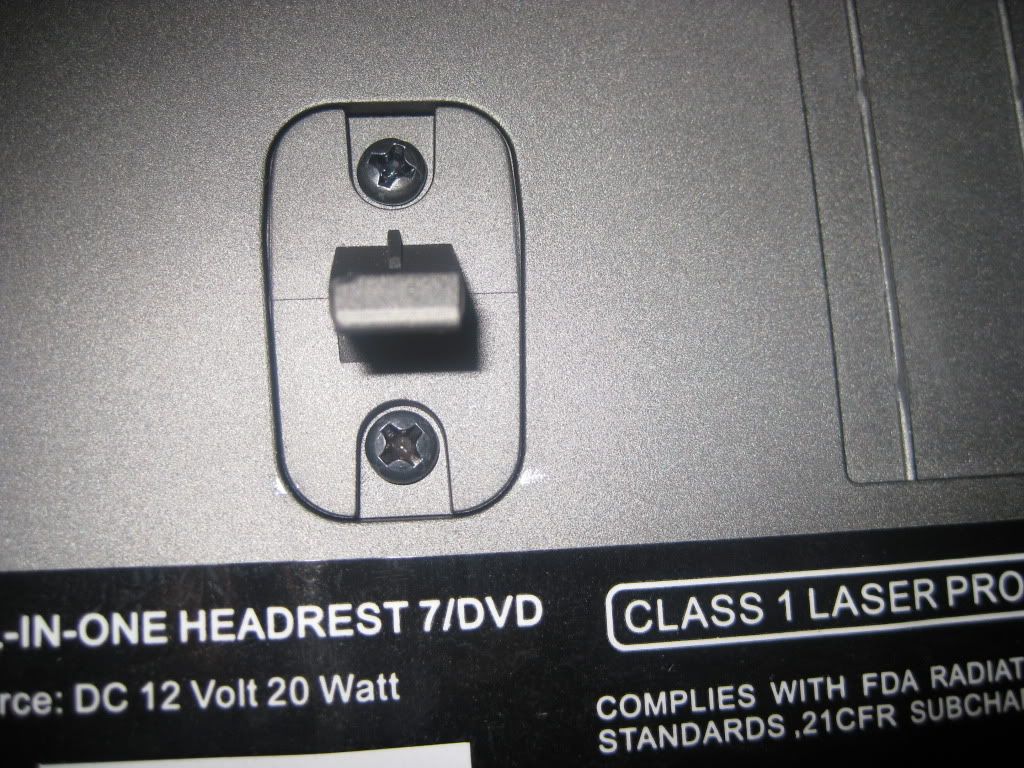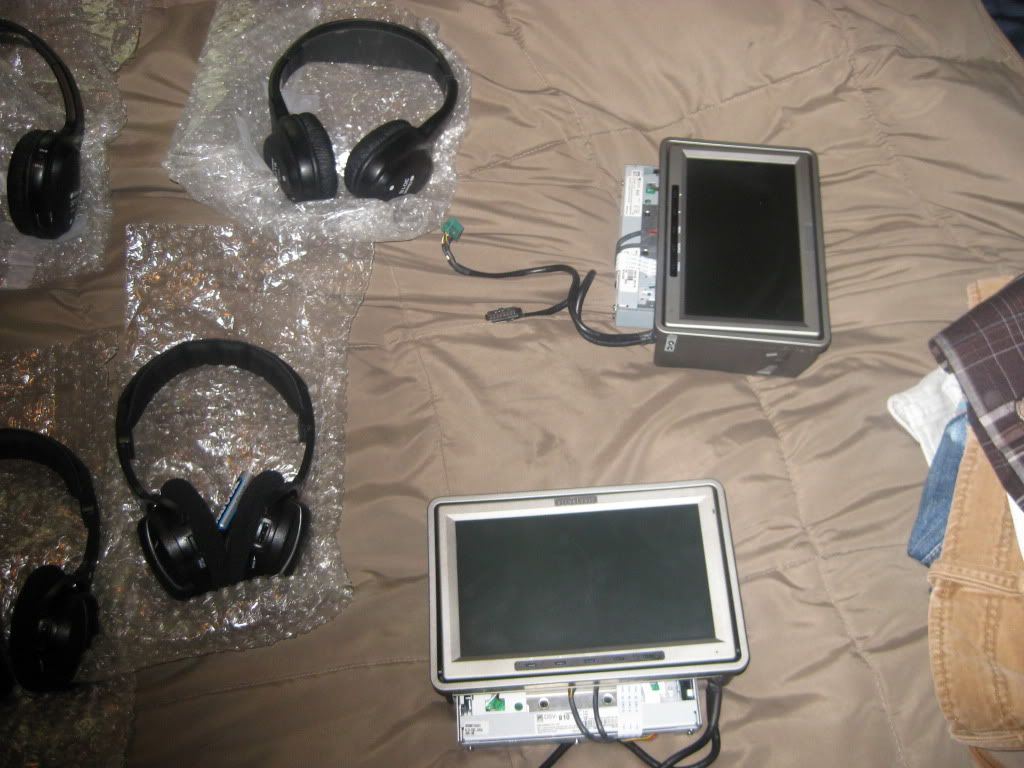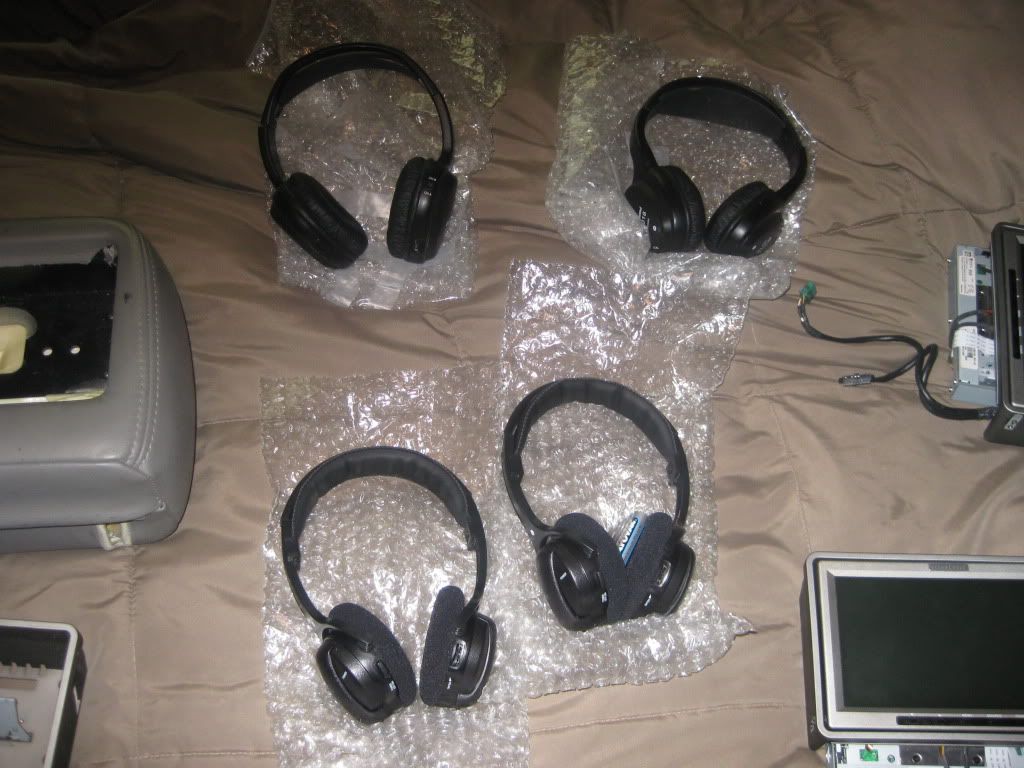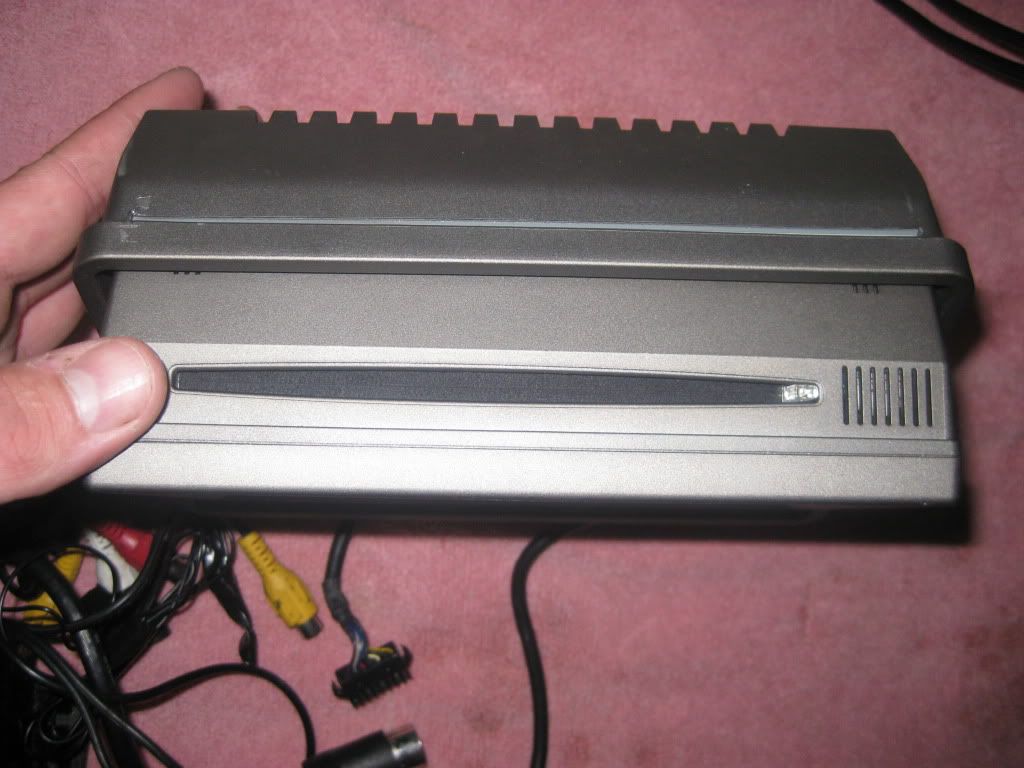 More wheel pictures: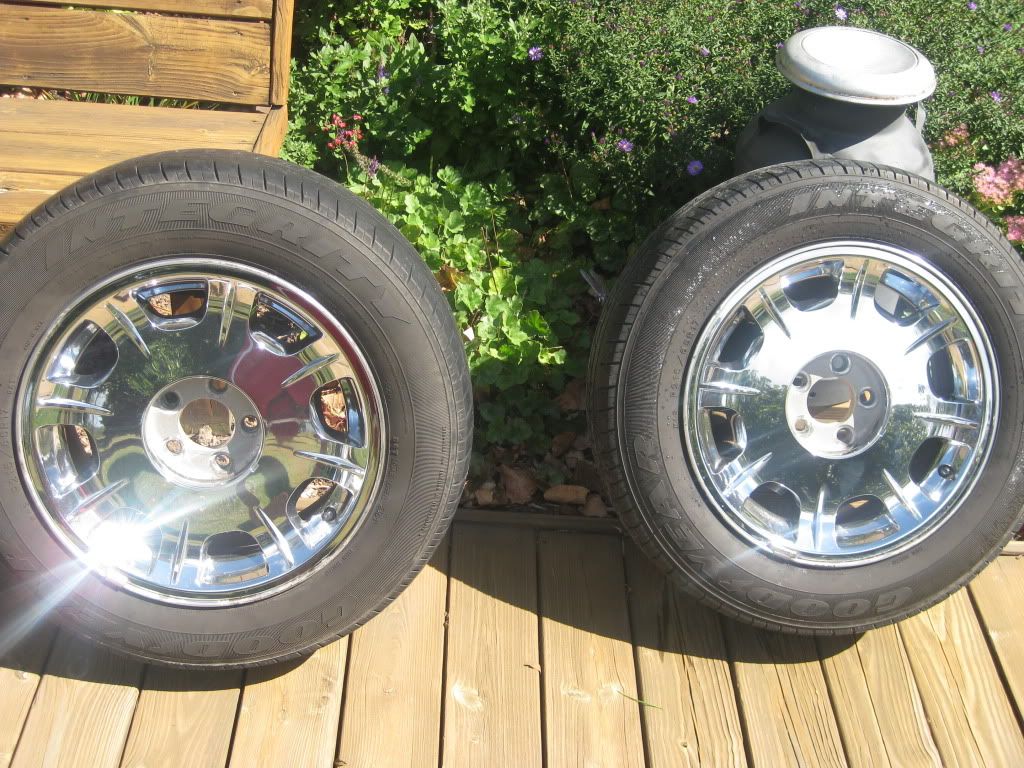 Next i have IR headphones for VES these are OEM. I have too many headphones so i dont need these. I never used them and they come with the new batteries.
$40 shipped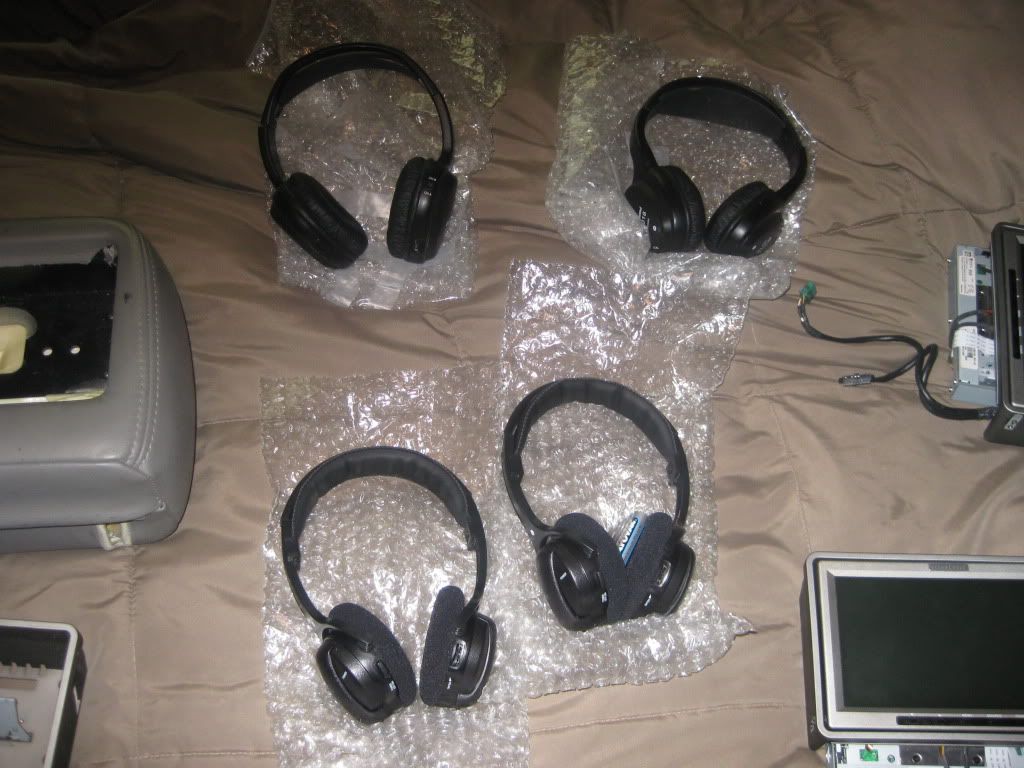 next the rubber tray that goes inside a standard center console for 05-07's