Discussion Starter
•
#1
•
Cars (and sports) are my passion. Always have been. Dad was a mechanical engineer, and always had a car he was wrenching on in the garage. Apple did not fall far from that tree!
I've been mainly a V8, RWD guy but have owned other options, all heavily modded. In order of performance cars: 94 Mustang GT, 67 Mustang 390 fastback, 01 Mustang GT, 99 Volvo S70 T5, 02 WRX, 04 M3, 05 Mustang GT, 11 GTI and finally the 13 Charger R/T. Had to get back into a V8, I missed the sound and torque....
The day I brought her home: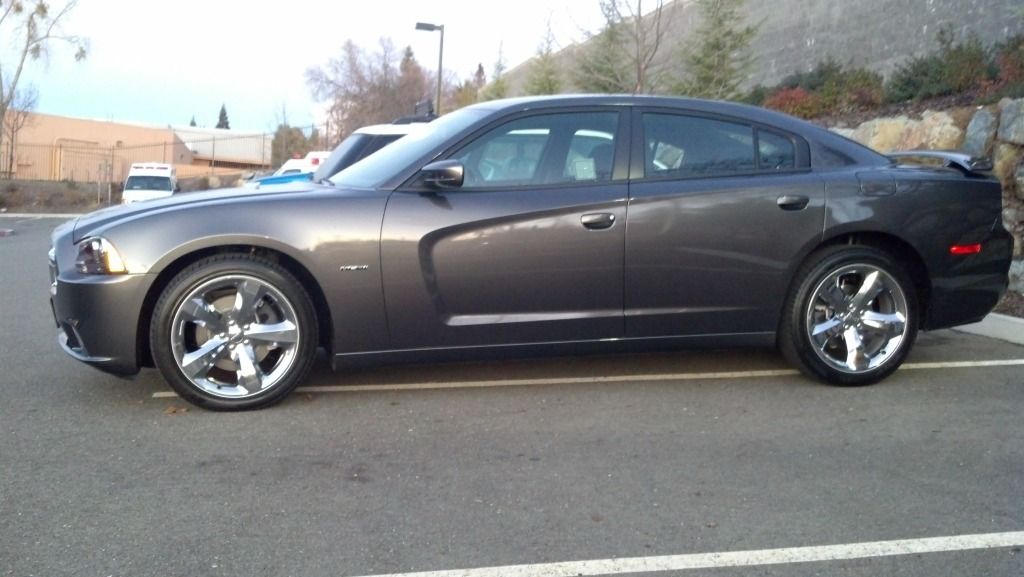 Mods came fast, took me 1 week, though they were in the form of just painting rims and trim pieces. The chrome HAD to go.
Wheels were a black chrome paint, LOVE how it turned out: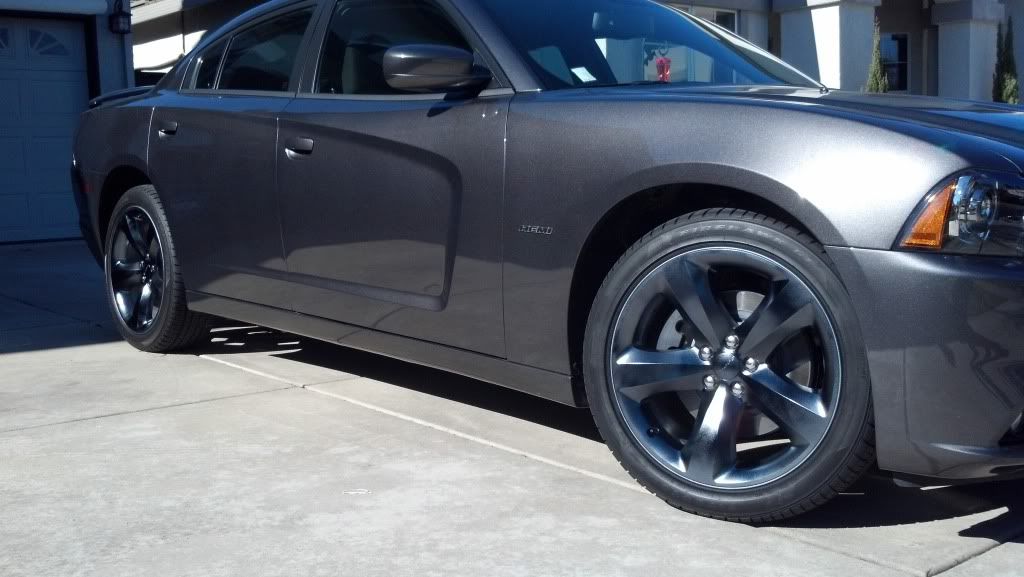 Exhaust valance trim piece from gray to gloss black: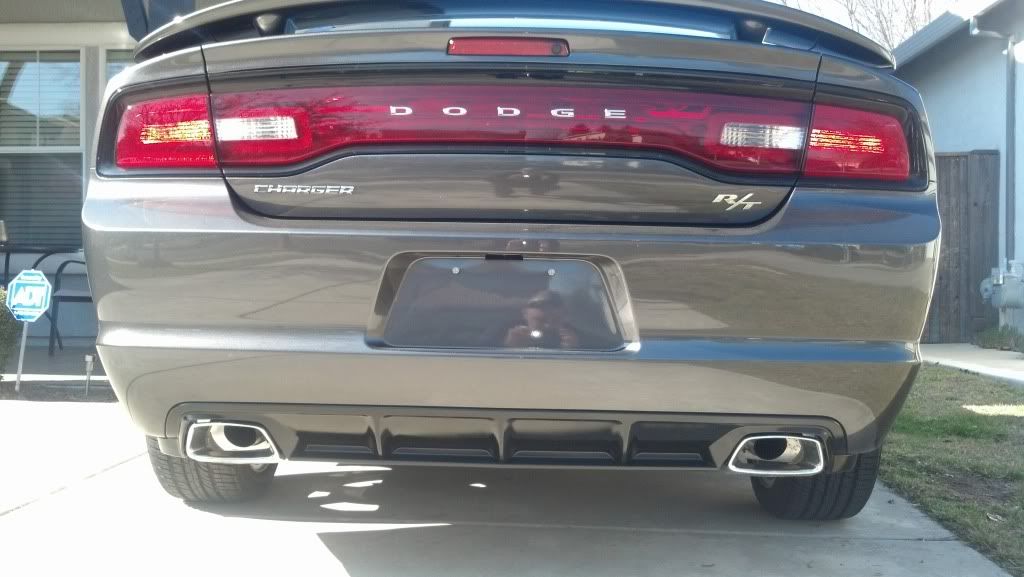 Grill gloss black: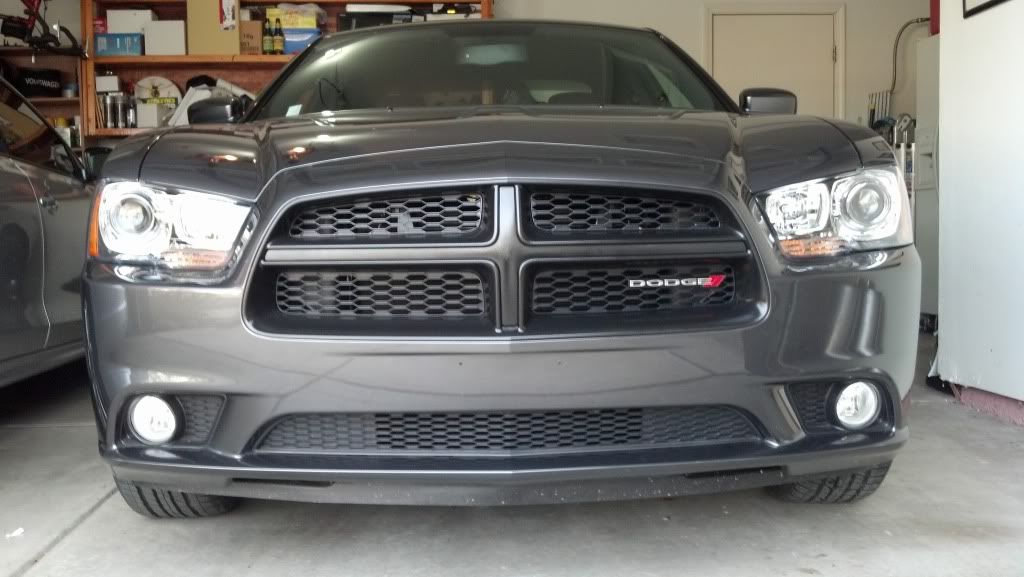 I then added some vinyl Chally hash stripes in a shade of blue, but not exactly the bright color I wanted. Still looks good:
How she sits now: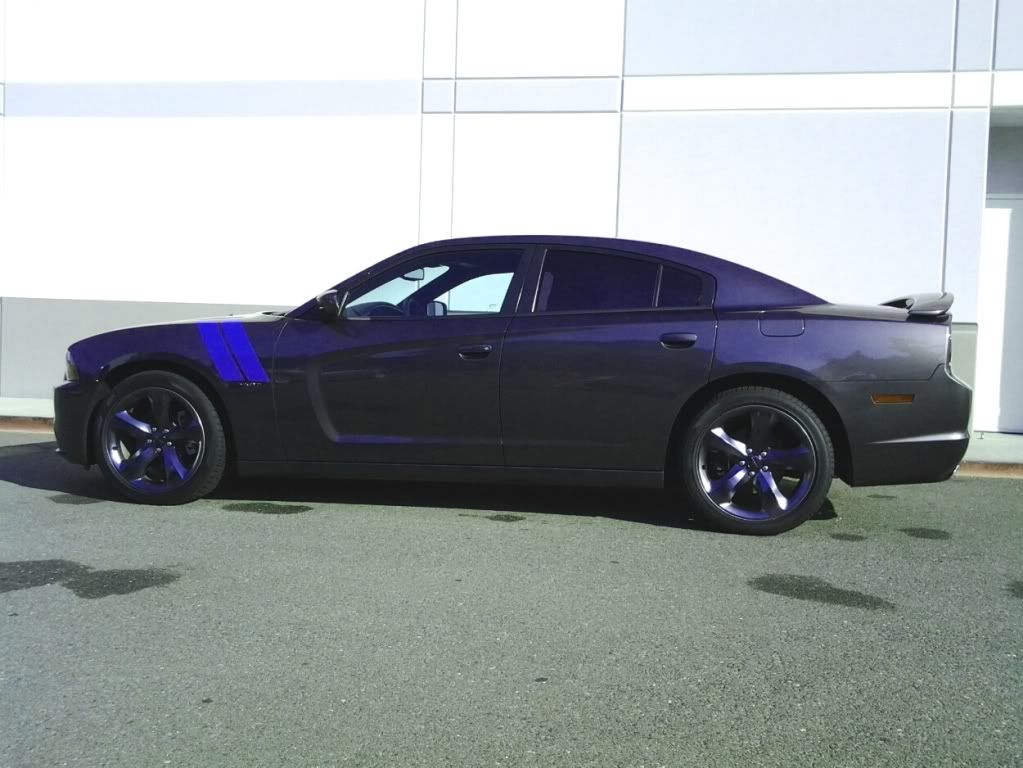 Most the mods came within the first month, including removing the mid mufflers. Then was a dead period, as I saved to send my wife to school.
Sorry for all the pics! This should get my build thread started. I'll post up more tomorrow, including my exhaust video and interior thread project!
Special thanks to BULLYS PERFORMANCE for sponsoring me!!!