How to Install a Danko Front Spoiler for the 2011,2012, 2013 Dodge Charger (non-SRT)
I'm gonna now show you some special tricks to make this spoiler easy to install. If you want it to be REALLY easy, just buy 10 large plastic pop rivets and the special gun. That way, it's like a 10 minute job and you don't even need to remove the splash pan. However, if you would like to bolt it on, there are a few tricks you will need to know, as Dodge complicated things a little here with their extravagant plastic inserts. Here is the view of what it should look like under the car once the splash pan is dropped. Of course my set up is missing lots of stuff like fog lights etc..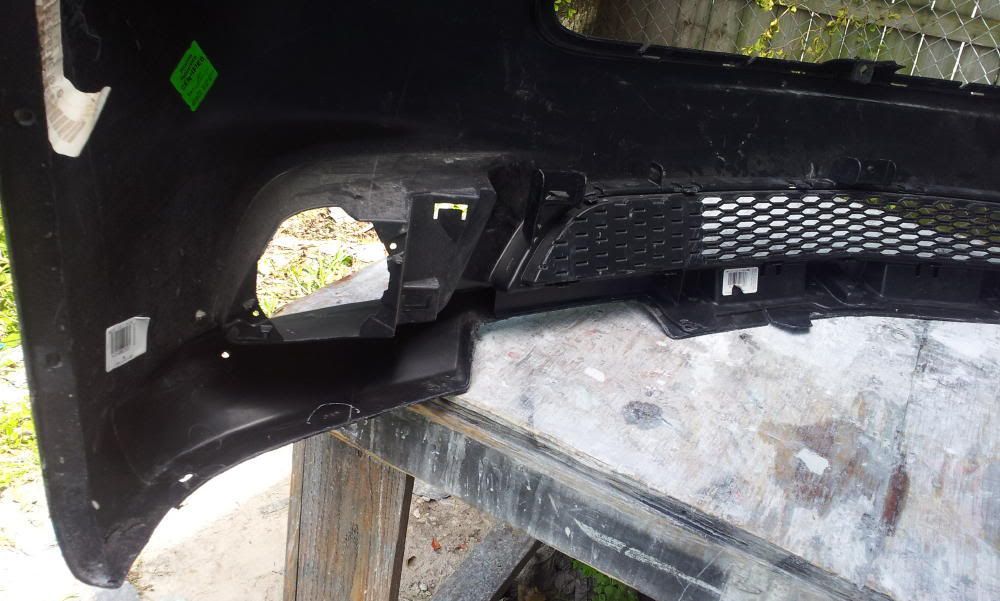 The plastic from the lower grille extends below to cover up the spoiler mounting bolt locations. Unless you want to remove the fascia from the car, you need to drill 4 access holes so you can tighten up the spoiler bolts.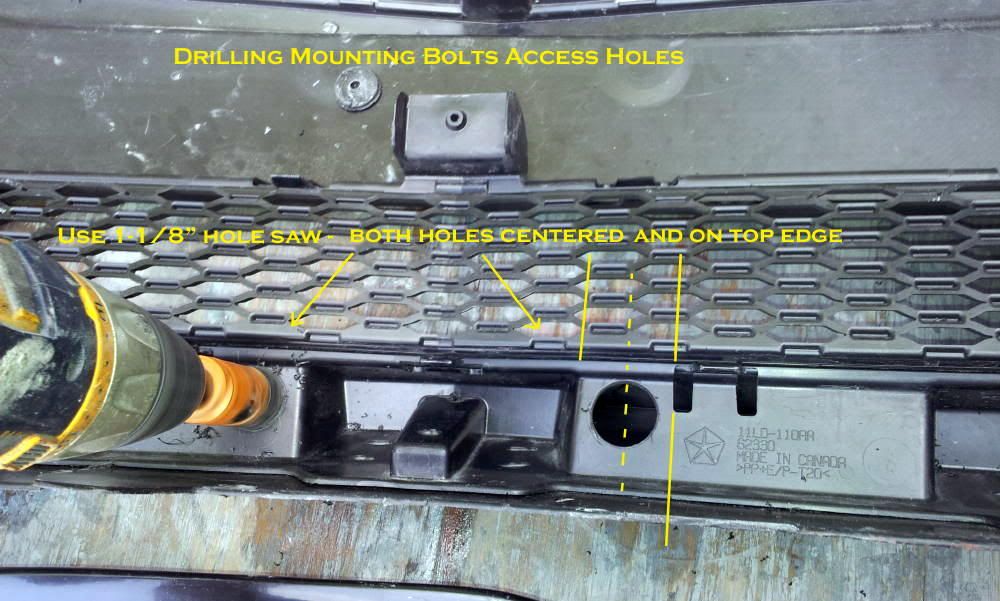 Only 2 more access holes are needed and the rest are easy.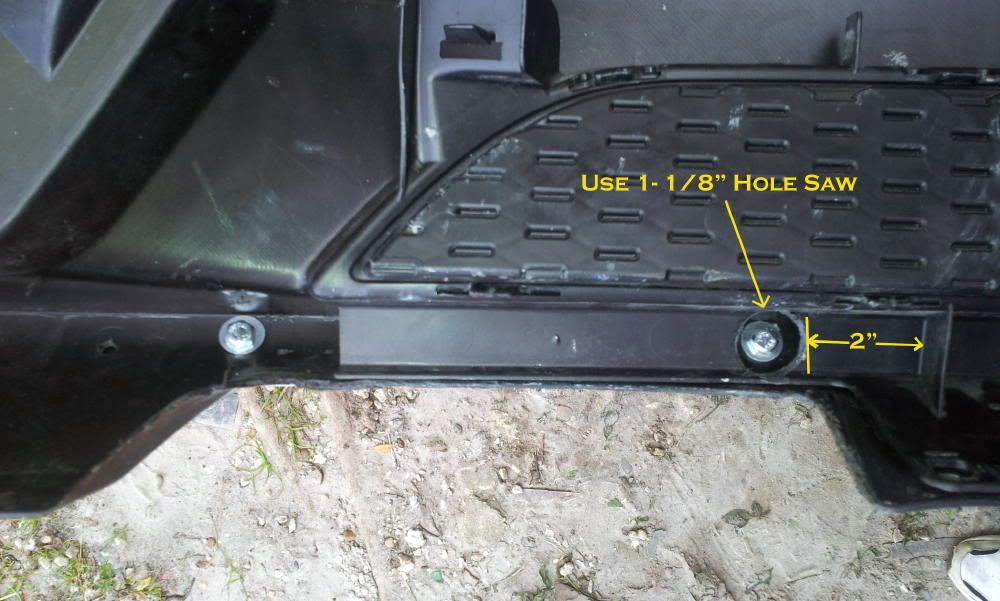 Once you get the 4 access holes drilled in the fascia, it's time to drill the mounting holes through the fascia. There are 10 mounting bolts in the spoiler - 8 in the flange and 2 more on the end caps.
First, drill out the 8 Mounting holes in the flange with a 5/16" drill bit. The holes are clearly marked in the fiberglass If you bought a pre-painted spoiler from Danko, the holes will be pre-drilled. The 2 end caps should already be drilled, so just remove the beveled head screws. Next, hang the spoiler in place with spring clamps and 2" masking tape. Once you get the exact position, simply drill the holes through the fascia one at a time, making sure to hold the spoiler perfectly flush with the nose while drilling the hole, and immediately inserting and tightening the bolt/nut to lock it in place before moving on to the next hole.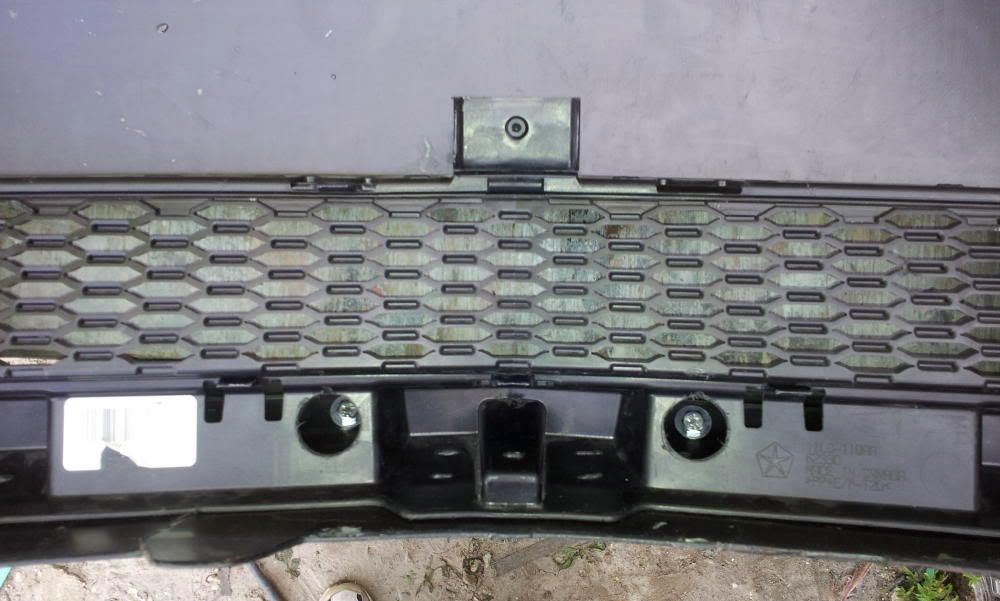 Finally, use a 3/16" drill bit when drilling the 2 end cap holes. The ends bolt up using the provided countersunk Phillips machine screw. Make sure to use the provided extra nut in between the fascia and spoiler as a spacer so the spoiler will hang lower on the ends and look right.
Here you see the bolted up properly.
When reinstalling the splash pan later on, you will notice that the cooling ducts for the brakes are not blocked at all!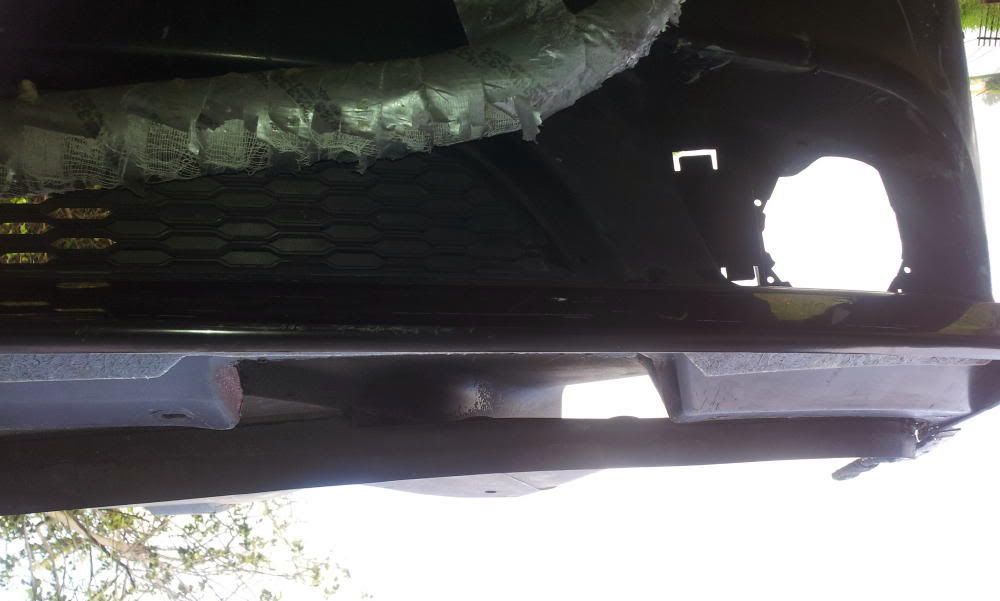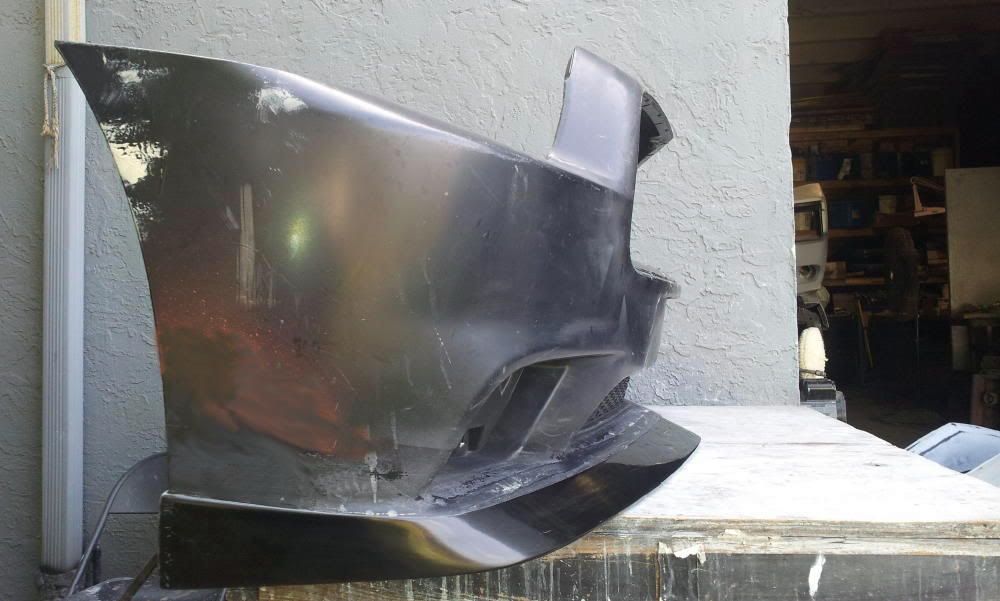 Last step is to take it all off again and install the rubber gasket on the inside top edge of the spoiler, then bolt the spoiler back up. This will give your car a nice finishing touch and completely fill any gaps. Bolt your splash pan back on and you are done!