Discussion Starter
·
#1
·
So I found a great set of leather seats in a salvage yard and decided to upgrade the cloth/vinyl setup in my 2006 retired Police Charger.
The back seats went in great, and today I started on the passenger seat. Got the old manual seat out, but when I put the new leather seat in (from a 2008 car - according to the sticker on the bottom), the connectors don't match up.
The new passenger seat is manual, but it has two wire connections, neither of which matches the two wires that were connected to the old seat.
Any advice on how to connect these? Pictures attached. The first two pictures show the wiring found under the seat, the yellow plug is on the seat. There also seems to be another connector on the seat, but I can't tell if any wires are attached to it.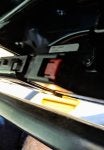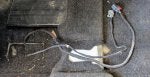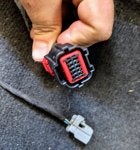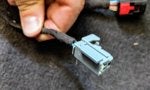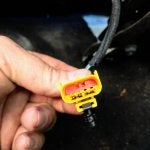 I don't really have much experience with tackling automotive wiring, so I would really appreciate any advice/guidance from my fellow Forum members.
Thanks
Also, the new leather driver's seat is power operation, but my current seat is fully manual. I haven't tried to tackle it yet, but also need some guidance on how to get it wired up. Assume that the wires on the current driver's seat will have the same issue.