Most of you know this from the other thread but for the newcomers This makes it easier to find​
For every person who purchases a TommyZ Rammer Hood in the next 30 Days.
Your name will be entered in a drawing. ​
The Grand Prize winner of that drawing will receive a second TommyZ Rammer Hood to do with as they wish. For absolutely FREE!!!
Yes FREE!! The only thing you will be out is shipping. And of course you can pick this hood up from Tommy in person!!
That would make an amazing Chrstmas gift for someone!!!
(My Shipping address is available upon request I'm a size "Charger")
​
The 1st Runner up will have their choice of receiving a refund of 50% of the price of their hood or that same 50% in Z-Dollars for use on the other new and exciting Charger Products Tommy will be releasing very soon.
​
The 2nd Runner Up will receive their choice of a 25% refund of the purchase price of their hood or an equal amount in Z-Dollars.
​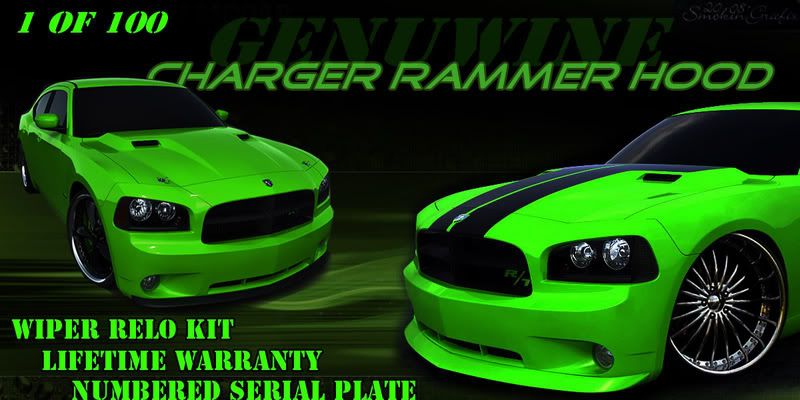 Think of the odds here people. Even if Tommy sells all of his remaining hoods you would still have a 1-80 chance of winning an EXTRA hood. You won't find better odds on winning anywhere.​
Everyone is a winner in this deal. Everyone who purchases a hood ends up with the sickest looking hood on the market and one very lucky member ends up with 2.
​